Tony De Nonno's prized photographs have been featured in Time, Newsweek, People, Vogue,
Rock Magazine and Rolling Stone. Others have been published in books and showcased on
CBS, MTV, NBC, ABC, HBO, Fox, USA, Showtime and VH1.

(More, please scroll down)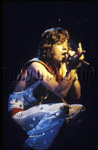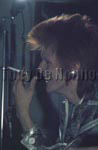 And some of his timeless images are still being published across America and worldwide.
A consummate artist and storyteller, DeNonno captures unforgettable moments in beautifully composed photographs, filled with feeling, spirit, history and emotion that touches
a chord in all of us.
Through this extensive online catalog, the public can finally have the ability to own limited edition prints of their favorite rock stars, entertainers, and other celebrities -- taken in performance, back stage, at home or at legendary clubs, restaurants and private parties...personally signed and numbered by Tony De Nonno. You will treasure these unforgettable images forever.